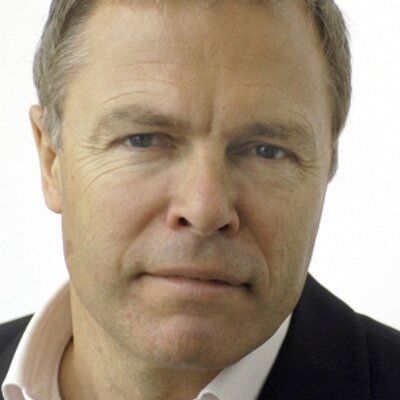 I've been making some real headway in BBC Europe Editor Gavin Hewitt's book on the Eurozone crisis – "The Lost Continent". One thing I wanted to focus on my year abroad was advice from Barbara Rowlands, programme director of the MA Journalism at City University. Even though I'm abroad and surrounded by a different culture and language, I have thus far not neglected viewing Newsnight/news bulletins and reading news online throughout the day in English, in addition to Spanish current affairs also.
Immerse yourself in current affairs, watch documentaries such as Dispatches and Panorama, listen to Radio 4's Today programme and watch BBC Newsnight. If you say you don't know who the Home Secretary is because you've been too busy doing your finals, you won't get a place. If you let your general knowledge slip while you are trekking round Thailand in the summer, you will suffer. Read the appropriate media, whether that's the Financial Times, New Scientist or Marie Claire – and most importantly, for broadcasters and TV students, watch and listen.

Read books about journalism by top journalists and develop an appetite for brilliantly-written newspaper and magazine features. Take an interest in some of the issues covered and develop your own perspective on them. Develop a professional online presence. Start to read/watch/listen as a journalist (ie. critically), and begin to question why something is news, how and why it is structured as it is and why specific words and images are used. Look at how the story is used across media platforms.
It's a captivating read, as I attempt to read a chapter – which focuses on a different country/facet of the Eurozone crisis – each night. For a Europhile like me who has followed the crisis closely, and feeling it even more acutely living in Barcelona, this book seems to be the absolute bible on the events in Europe, written by a journalist whose work I've admired for a long time. Gavin's blog is one of my absolute must-reads, and his reports shown on BBC News bulletins always explain in clear terms what are sometimes difficult concepts to fully understand.
If you want to know more about Greece fudging its figures to enter the Eurozone, how Italy spends so much money on its government, and how the Celtic Tiger lost its roar, look no further than this excellently written account which deals with the local, national and international politics and economics of the Eurozone crisis so effortlessly. What Gavin has done above all in the book is to turn this crisis, often interpreted in soundbites and by political leaders, into a crisis of societies and people, who are the most bruised after all.